September Lender News from Potter Clark at Intermountain Mortgage
Posted by Laura Willis on Wednesday, August 31, 2022 at 11:51 AM
By Laura Willis / August 31, 2022
Comment
Please view one of Park City's local lender's news reports for September.

September 5th is Labor Day! Let us recognize the contributions made by the hard-working people of all occupations within our nation's workforce.

If you are planning on moving, thinking about refinancing, or have any questions at all, I am always happy to help in any way I can.

Sincerely,

Potter D Clark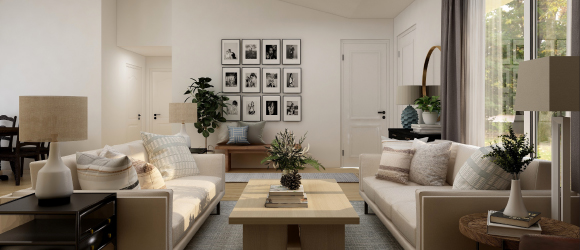 How to Make a More Inviting Home
Are you someone who likes to entertain guests in your home? Maybe you have thought about having more people over but are not sure how to prepare your home for them. Many people can feel uneasy visiting unfamiliar places, so creating a welcoming space is ideal if you want to host more people. Below are some tips on how to make your home more inviting.
Start with the entryway. Since it is the first space your guests will see, it will be their first impression of your home. Use lights to create warmth and highlight certain areas of your entryway. Having a spot for guests to place their coats, bags, and other items by the door can provide comfort. It can also be something that adds both function and design to the entryway if you use a colorful peg rail, coat rack, or collection of fun hooks.
Clearing the space is also a good idea. Removing clutter can reduce stress by having a neat and tidy area for yourself and your guests to enjoy. While you clean, you may want to choose fresh, calming scents to add another welcoming element to your home.
Your next focus can be the seating and furniture arrangements. If guests have a tough time walking around and navigating themselves in your home, it can cause discomfort. Keep your seating options close together and the space around them open. It is also a good idea to consider your seats as places of rest. Layer them with comfy blankets and pillows of varying shapes and soft textures for guests to use.
Overall, the key to making an inviting home is to put comfortable, bright, and positive
things in it.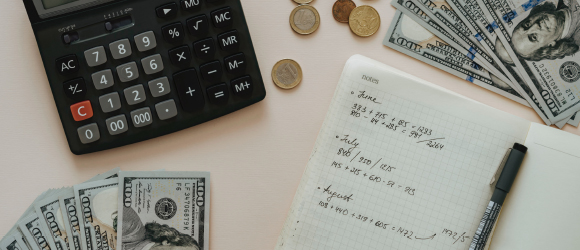 How to Figure Out the Right Mortgage Amount
Want to make sure you won't be paying more than you can afford for your new home? There are ways to make sure this doesn't happen. Here are some ideas on how to figure out what your monthly limit is so you can confidently invest in a new place.
One idea is to establish how much of your income you will want to put into your mortgage payments each month. You may have heard that you should spend around 30% of your gross monthly income on your mortgage. For some, this may be true, but it doesn't apply to everyone. The ideal amount largely depends on your entire financial picture.
To help determine this, you can make a list or spreadsheet of all your monthly bills and consider how those affect your household budget. You will also want to make note of less frequent expenses, such as gift buying, auto repairs, and other out-of-pocket costs that will impact your spending throughout the year. Once you can picture your yearly finances, you will have a much better understanding of how much you're able and willing to spend on a mortgage.
If you have any questions during this process, please feel free to reach out to me for help.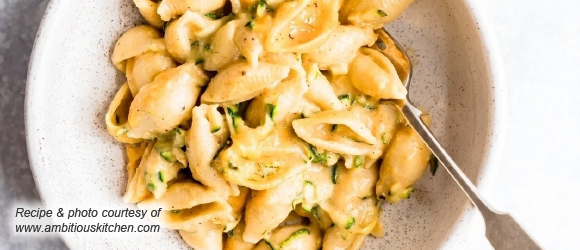 Zucchini Mac and Cheese
Ingredients:
10 ounces dry pasta shells
2 tablespoons butter
¼ cup whole wheat pastry flour
½ teaspoon onion powder
½ teaspoon garlic powder
1 ½ cups unsweetened milk
¼ teaspoon salt
Freshly ground black pepper
1 ½ cups shredded sharp cheddar cheese
1 ½ heaping cups shredded zucchini (with excess moisture removed)

Optional (for topping):
½ cup shredded sharp cheddar cheese


Directions:
Boil the noodles until al dente, according to the directions on the package. Once done cooking, drain and set aside.
While the noodles are boiling, make a slurry: In a large oven safe skillet or pot add butter and place over medium heat. Once butter is melted, whisk in a little bit of the flour and then slowly add in milk, a little bit at a time, alternating with the flour and vigorously whisking away any lumps. Bring mixture to a boil, then reduce heat and simmer for a few minutes stirring every so often, until the sauce thickens up similar to a gravy. Stir in garlic powder, onion powder, salt, and LOTS of freshly ground black pepper.
Next add in the shredded sharp cheddar cheese and stir until completely melted. Finally fold in cooked noodles and shredded zucchini. Taste and add more salt and pepper, if desired.
Optional:

Top mac and cheese with shredded sharp cheddar cheese. At this point you can either serve the mac and cheese as is and just fold in the extra cheddar you just added or remove from heat and place under the broiler for 1-2 minutes or until cheese is bubbly and slightly golden.